Memberships are purchased through the Cycling Australia website. There are many options available and further details on these options is available on the Cycling Australia website, or, feel free to contact  Please contact our membership coordinator – [email protected]
Below are three of the most popular membership options, one suited to those inclined to race and the other suited to those who ride recreationally.
Race Memberships
RACING ELITE: Adults 19+ From* $330
RACING PARA-CYCLIST: Adults 19+ From* $168
RACING MASTER: Adults 30-64 From* $257
RACING MASTER: Adults 65+ From* $168
RACING JUNIORS: Juniors 13-18 From* $168
RACING KIDS: Kids 8-12 From* $75
ELITE REGIONAL: Adults 19+ From* $245
MASTERS REGIONAL: Adults 30+ From* $165
Ride Plus
 ADULT 19-64: From* $99
SENIOR 65+: From* $74
JUNIOR 13-18: From* $66
KIDS 12 and Under: From* $32
*prices may vary depending on state and club.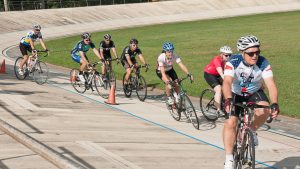 Dual Memberships
MBCC wishes to invite current members from other clubs to take up an auxiliary (dual) membership.  Dual membership gives you the opportunity to participate in club events that are only available to MBCC members.  This includes, time trials, road races, social rides and events.
To be eligible you must have a current Cycling Australia membership and be nominated by a full member of Moreton Bay Cycling Club Inc.  A fee of $25/year applies (pro -rata).